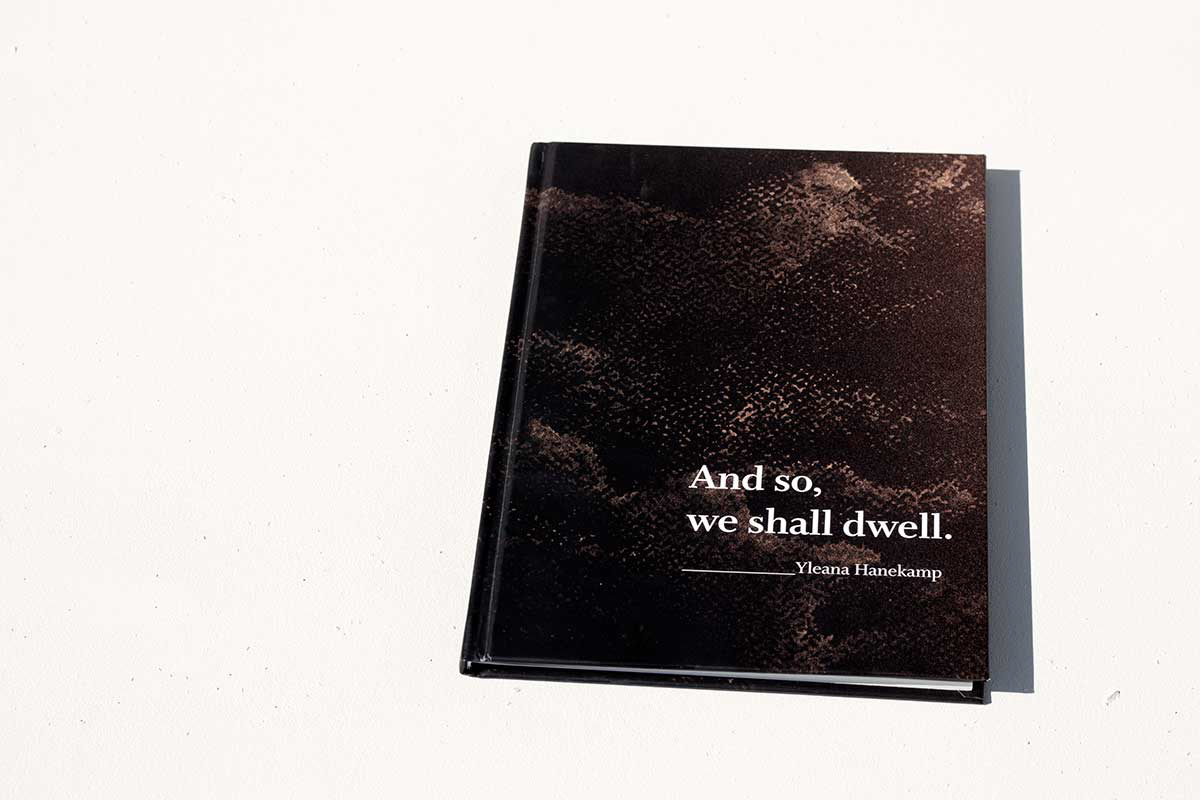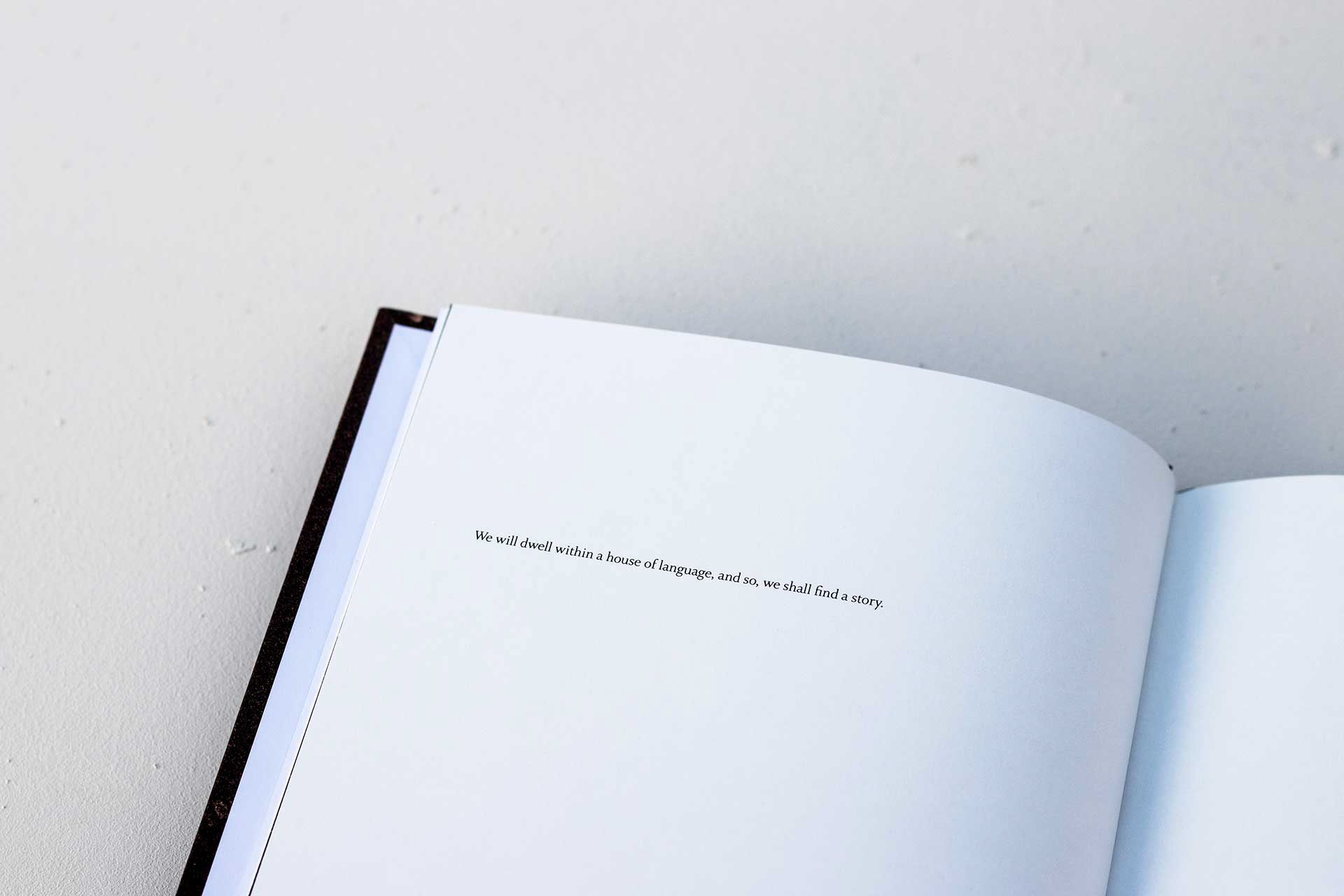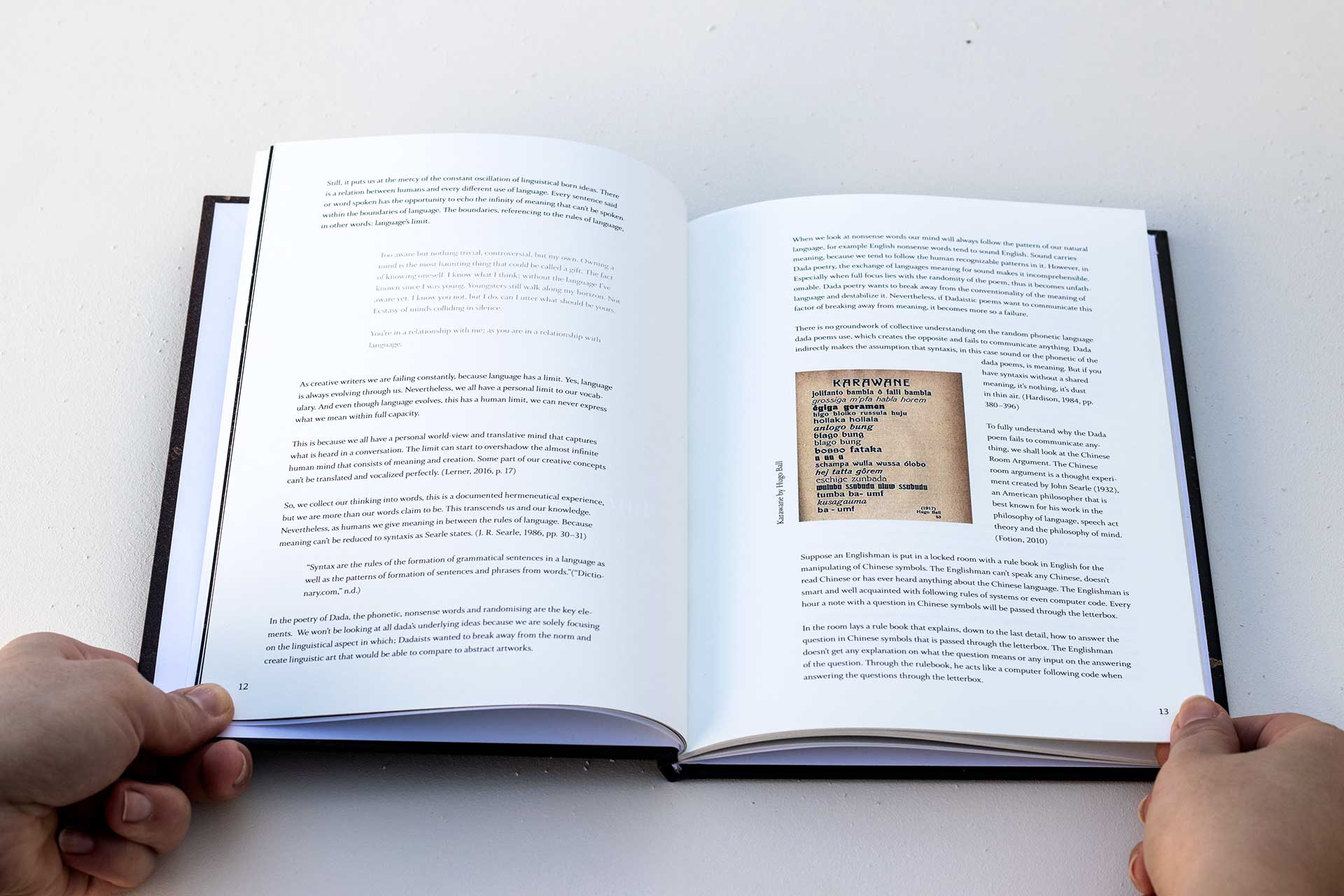 The thesis I've written for the Finals of the study Crossmedia Design at the AKI ArtEZ.
It's a research on the philosophy of language. To learn how to dwell in language and use these new ideas or concepts when thinking about stories and writing new material in the future. 
"We will dwell within a house of language, and so, we shall find a story."